gianfranco buscema
pianist, composer, arranger
Daniel Barenboim
La musica è un tutto
Etica ed estetica
book 1 of 1, pages 123 of 4,370, level 3, last accessed in 2017
Thomas A. Harris
IO SONO OK, TU SEI OK
risolvere il problema del rapporto con gli altri
book 12 of 18, pages 320 of 4,370, level 5, last accessed in 2018
level 1 = books
level 2 = books
level 3 = 19 books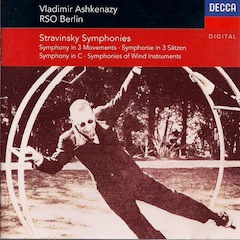 collaborations
This page includes a list of people that are very important to me and that I have met along my path as a student before and after that I became a musician and who contributed to my artistic and human development. They are teachers with whom I have studied, musicians with whom I have played, but also poets, painters and actors with whom I have achieved some of my best works...
Dario ADAMO, tenore
Maurizio AGOSTA, tromba
Filippo Aiello, flauto
Luigi Amico, violino
Orazio Anastasi, percussioni
Giovanni Anastasio, violino
Carmen Attardi,
Antonina Ardito
Innocenzo Barrera
Angelo Bellisario
Giovanni Bergamasco, violino
Luigia Berti,
Marco Betta
Cristiana Boccadifuoco, clarinetto
Michela Bonavita, viola
Arturo Bonucci, violoncello
Roberta Brafa, oboe
Tonino Buccheri, pianoforte
Gianna Buniato, soprano
Gaetano Buttigé, pianoforte
Gianluca Campagnolo, clarinetto
Giorgio Cannizzaro, pianoforte
Alessandro Cappella
Gabriele Cappellani
Roberto Carnevale
Marco Caruso, sassofono
Salvatore Cocciro
Gabriella Cosentino
Emanuela Curcio
Nyta Curcio
Lucio D'Aangelo
Alessio Di Martino
Laila Di Michele
Turi Di Natale
Riccardo Di Pasquale, violino
Salvatore Jvan Emma
Giuseppe Fagone
Luca Galizia
Angela Giuffrida
Antonella Giuga
Giuseppe Guarrella
Gianni Iaia
Nobuko Izawa
Radu Jelescu
Giovanni La Ferla
Marina Leonardi
Angelo Licalsi
Giampiero Locatelli
Giuseppe Loibiso
Alexander Lonquich
Miko Magistro
Carmelo Magro
Francesco Maione
Mariolina Marino
Sergio Mascarà
Elvira Mazza
Simone Miceli
Francesco Nicolosi
Marcello Nicolosi
Rosy Nigro
Antonio Palermo
Jascha Parisi
PASSAGLIA Lucia, piano
PERPICH Eddy, violin
PERPICH Riccardo, violin
PICCIONE Fabio Santo, trumpet
PRESTANA Licia, poetress
PUGLISI Fabrizio, piano
RIZZA Paolo, guitar
RUTA Massimo, tenor
SCALA Antonio, trumpet
SCROFANI CANCELLIERI Francesco, piano
SCUCCES Giuseppe, musician
SGARLATA Rosalba, piano
SOLLIMA Eliodoro, composer
SORTINO Leandro, percussions
SORTINO Salvatore, clarinet
SPARACINO Giorgio, actor
TIRALONGO Daniele, clarinet
TRAVERSO Marco, viola
TROMBONE Antonio, piano
TROVATO Angela, soprano
TURLÀ Elisa, soprano
VASILACHE Adrian, piano
VERDI Vittorio, guitar
VERNUCCIO Loredana, piano
P.S. If you want to be included in this list (or simply want to be removed), please send me an email...
mail to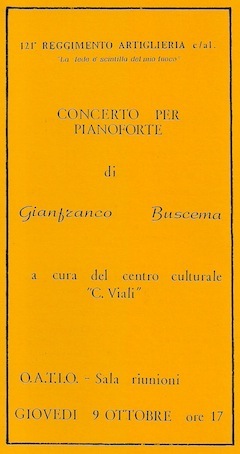 ninety-nine
musical quotes
[25] Music is the cup which holds the wine of silence.

Robert Fripp