292.790 visitatori
Anthony DE MELLO
oggi è mercoledý 14 aprile 2021 e sono le ore 10:43

gianfranco buscema
pianista, compositore

Eli MAOR
LA MUSICA DAI NUMERI
MUSICA E MATEMATICA, DA PITAGORA A SCHOENBERG
libro 4 di 9, pagine 208 di 10.173
ultima lettura gennaio 2021

Umberto ECO
IL PENDOLO DI FOUCAULT
Romanzo
libro 16 di 30, pagine 518 di 10.173
ultima lettura luglio 2020
7 utenti online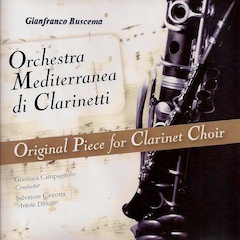 transcriptions
In this section of my website, I have collected some transcriptions and arrangements of music that I made over the years mainly for my young students. You can find transcriptions for piano four hands or small instrumental ensembles. Since the list is not complete yet, I invite you to return to find more material.
If you want, you can Recommend or Send this page to a friend on facebook that might be interested in this kind of sheet music, by pressing the appropriate button below...
Natale a Quattro Mani
easy transcriptions for piano four hands
of Christmas Carols from the European tradition
Easy Clarinet
very easy transcriptions of popular songs for clarinet and piano
Dear visitor,

I would be grateful if, in case you happen to play some of these pieces, let me know if you have performed them during a concert and if so, whether there is a video on You Tube or a brochure of the event...
Thank you in advance.
mail to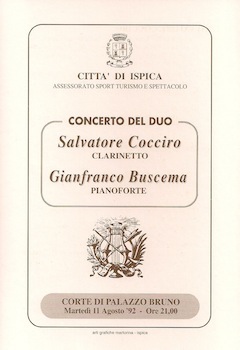 pensieri
parole
15. Che l'uomo sia la creatura più nobile lo si deduce già dal fatto che nessun'altra creatura lo ha ancora contraddetto. Georg Christoph Lichtenberg